We offer a wide range of best healthcare services to provide proper care and treatment to the patient. Our highly qualified and experienced team take complete responsibility of the patient with advanced treatment techniques.

Ojas Hospital is one of the best heart hospital offering its services in the Tricity area (Chandigarh, Mohali, Panchkula).

The Department of Neurosciences provides patient care services for a wide range of neurosurgical and neurological disorders.

Ojas Hospital is equipped with modern and up to date technologies to deal with diabetes and diabetic foot problems.

Internal medicine is an integral component of each hospital. In this hospital we provide best general care through the hands of good.

Urology, Andrology & Renal Transplant
The centre is committed to provide full spectrum of diagnostic services and treatment of stone diseases, urology cancers, laparoscopic urology etc.

Conventional and Laparoscopic Gastrointestinal surgery are both major thrust areas of The Institute of Gastrointestinal Sciences

Cardiovascular and Thoracic Surgery
Cardiothoracic surgery refers to the treatment of diseases affecting the organs inside the chest (thorax), including conditions of the heart and lungs.

Orthopaedics & Joint Replacement
The department of orthopedics and joint replacement at the hospital is committed to delivering excellence through innovation…
Just make an appointment to get emergency help from our experts
Ojas Hospital - Super Specialty hospitals in Panchkula
Ojas is a hospital with the concept of providing health care in a very holistic way. Here the patient is the main focus where all efforts are directed to make him healthy again. The concept was thought over and implemented by a group of doctors to create excellence in healthcare with personalized most ethical, scientifically guided treatments and compassion plus warmth at the forefront.
"WE CARE AND HE CURES" What we believe in. That's why we are Ojas!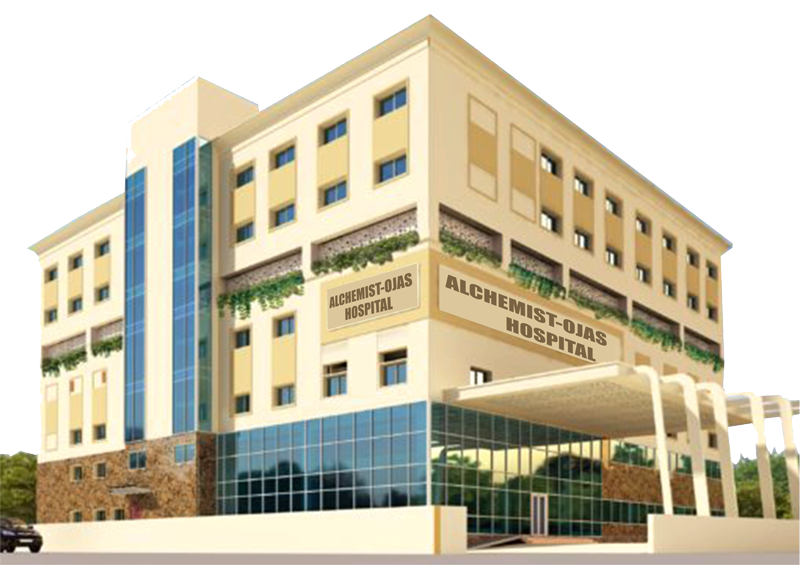 We offer wide range of healthcare services to provide word class treatment to the patients.
0172-5234700 / 8909844444
We provide 24/7 customer support. Please feel free to contact us for emergency case.